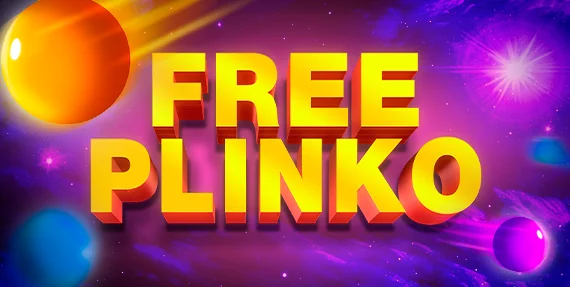 Plinko has become a very popular slot among casino gamblers. This game gives you the chance to win real money in just a few clicks. To understand the features, capabilities and characteristics of the gameplay providers like Elagames, BGaming and Stake provide the opportunity to bet free virtual currency in Plinko.
Introduction
The principle of the Plinko game is very simple: a ball falls out and rolls down, bouncing off the pins. These pins are responsible for the trajectory of the chip in the game. They are like guides. The aim of the ball is to reach the cells at the very bottom of the pyramid. Each has a different coefficient by which your bet is multiplied.
Casinos offer different versions of Plinko from Gaming Crops, Stake, BGaming and Spribe. The principle is the same everywhere. They only differ in design, maximum withdrawals, and risk levels.
Smartsoft Gaming has no risk levels. The pinboard has 17 lines, and therefore 17 cells, where the minimum multiplier is x0.2 and the maximum is x1000. Feature: balls of different colors. Pink are regular, yellow are x5 and red are x10.
Stake does not have a demo version of the Plinko game. The maximum multiplier is x1000, the minimum x0.2. The gameplay is between 12 and 16 risk lines. On autoplay the number of bets is not limited.
BGaming has 8-16 lines with pins. The minimum odds there are x0.2 and the maximum is x1000. On autoplay the number of bets is limited to 1000.
Spribe game has a maximum odds of x555. There are three levels of risk, which are determined by the color of the ball.
1x2gaming has from 8 to 14 lines, the minimum ratio is x0.2, the maximum is x420.
In Elagames, the maximum multiplier of x500 is in the center. You can choose where to throw the chip: to the right, to the left or to the center.
In Gaming Corps the minimum odds of winning are x0.1, the maximum odds are x3000.
Play Plinko Slot Free
The design of the Plinko slot machine is very simple. There are no contrived functions, complex systems or buttons. To understand how the Plinko game works, there is an online game, which is no different from slots in casinos for cash. Below are the first steps for the test.
Choose the risk level of Plinko game from the three available, if the provider offers such an option.
Set the number of lines (from 8 to 16 pins depending on the developer).
Determine the size of the bet (minimum and maximum size depends on the casino).
Run Plinko manually or in automatic mode.
Press Play, Bet or other appropriate button depending on the operator.
Wait for the chip to fall into the box and multiply your winnings, or take you to zero or minus.
Place a new bet or end the game.
It is worth noting that Plinko is pure luck, where there are no clear strategies for a guaranteed win. Although in the world of gambling advanced players share tips, which you can easily test in demo mode.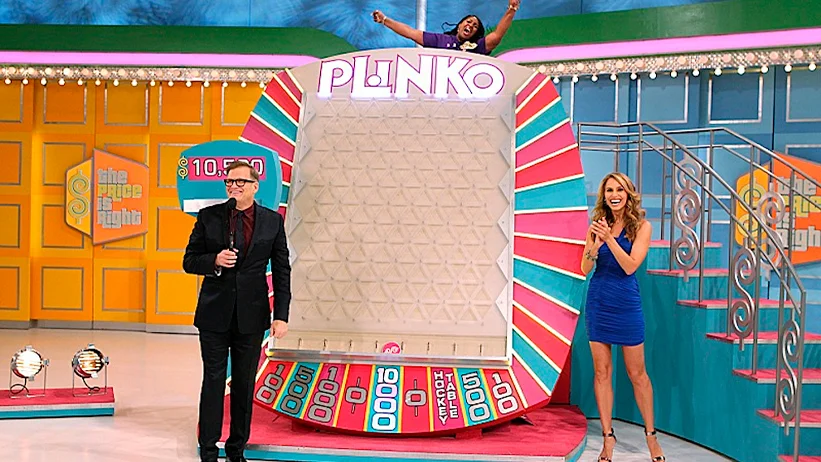 Where to Play Plinko for Free?
These online games are available in many casinos. Here is a list of the most popular.
Casino
Plinko providers
Welcome bonus
Registration for Plinko testing
Lapalingo.com
1x2gaming
BGaming
200% on first deposit up to 100 euros and 80 free spins
No
Bitcasino.io
BGaming
Bitcasino.io
Turbogames
200 free spins
No
Bizzo
BGaming
Evolution Gaming
Turbogames
Gamingcorps
100% on your first deposit up to 100 euros and 100 free spins on a certain slot
No
5Gringos
BGaming
Еlagames
Gamingcorps
Relax gaming
1x2gaming
Spribe
100% on your first deposit up to 500 euros, 200 free spins and 1 bonus crab
No
Slots Place
BGaming
Еlagames
Gaming Corps
Relax gaming
1x2gaming
Spribe
100% on the first deposit up to 500 euros
No
When playing real money Plinko at the online casino, it is important to familiarize yourself with the rules of rollover to avoid misunderstandings. Each operator has its own requirements for wagering bonuses, which must be met before you can withdraw your winnings. It is also worth considering the minimum and maximum amounts on deposit when making a deposit. For example, in some casinos the minimum deposit is 1 euro, in others is 20 euros. Operators such as Stake do not have a minimum deposit and do not present a trial Plinko, but their version is popular and has a high frequency of winnings.
Why Casinos Offer A Plinko Game Demo?
Casinos offer Plinko trial games for several reasons.
Security. The operator does not require gamers to play by making a deposit or providing personal data, which makes Plinko safer for new users.
Experience. Provides an opportunity to get the experience and confidence that you do not have, playing without the fear of losing cash.
Understanding. Helps to understand the rules of Plinko without pressure and stress, everyone tries at their own pace.
Testing. Allows you to play by testing different strategies to win at Plinko without losing any real money.
Preparing to play with a deposit in euros or cryptocurrency. Helps gamers determine their preferences and choose the right Plinko operator before they start playing.
Free. The test game does not require players to spend any costs, in some casinos only registration is required.
Attracting new players to gambling. Online casinos that provide Plinko demo games usually attract more new players than those who lack trial modes, thanks to the opportunity to get to know the slots without making a deposit.
Fun with Plinko. Playing is a good way to have fun and spend time at an online casino without having to spend.
Is the Demo Mode Different From the Real Money Game?
Casinos offer a test mode so that gamers can try the game without the risk of losing cash. In the demo game players use virtual currency instead of real, which allows them to study the features of Plinko in more detail and understand how the slot works.
However, it is crucial to understand two things.
Demo mode and Plinko with cash may have some differences. First, in test mode, players do not get real winnings and do not lose real money. This means that the slot may seem easier than it really is, and gamers may be inclined to risk more than they are willing to when playing Plinko for real currency.
Casinos may set different rules for test play. For example, in test mode, casinos may allow higher bets or provide larger bonuses than in real Plinko. Therefore, players should carefully study the terms and conditions of each casino before starting to play by making a deposit.
Nevertheless, the test mode helps gamers determine if they like Plinko and if it is worth investing in. Demo play is a great way to start at an online casino and gain confidence in your abilities without depositing a bankroll.
Expert opinion
A casino is a place where you can try your luck and get a big burst of adrenaline from gambling and earned winnings. But for new users who are just starting to explore the world of chance games, playing Plinko even if betting small sums can be too risky. That is why free online game Plinko becomes an indispensable tool for learning the rules and all sorts of game configurations without a real deposit.
Undoubtedly, the test mode works exactly the same way as the real slot, except that you play with virtual credits instead of real money. This allows new users to understand the essence of Plinko and its features, learn the rules and strategies before betting in cash. All online casinos that provide the opportunity to test Plinko are on demand. In addition, the demo game allows you to check the quality of graphics, animation and sound effects, which is also important when you are choosing the one. Also use the Plinko app to gain gaming experience.
After the test version, we recommend betting BTC, euros or dollars in Plinko by Stake. There are clear examples where high rollers raised millions of winnings in this version of the machine. Armed with knowledge, you can safely start testing!